Webinar
Pharmacology and Pharmacometrics Using Pumas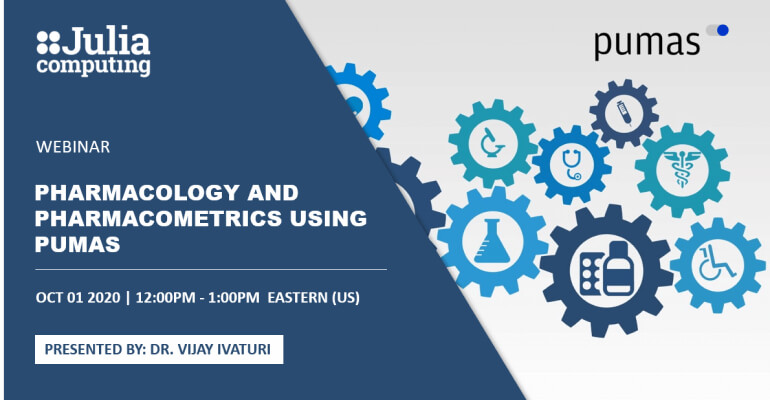 Pharmacology and Pharmacometrics using Pumas, a next generation product for Quantitative Clinical Pharmacology. Benefits of Pumas include:
Up to 175x faster than clinical modeling alternatives

NLME, NCA, PBPK, BE, QSP, OD, CTS, IVIVC, ML/DL

Seamlessly leverage GPUs, TPUs or any advanced processing units

Pumas 1.0 is feature ready for production environments required for clinical pharmacology regulatory submissions.
Speakers

Dr. Vijay Ivaturi

Chief Scientific Officer at Pumas-AI, Inc.
Access this Webinar for free